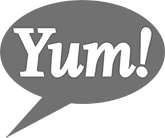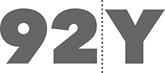 Global Mosaic has been a strategic partner of Crate and Barrel for many years.  They are experts on shifting culture and keep us smart on generational differences, evolving values, priorities, definitions of home and the realities of what 'adulting' looks like today.  Their work has informed the successful re-launch of CB2, our Crate & Kids brand introduction, and efforts to maintain relevance, especially with younger customers, for our Crate & Barrel brand.
Suzy Cirulis, CMO, Crate & Barrel We partnered with Global Mosaic to build a foundational understanding of our customers' (largely Millennial) mindset. They helped us probe deeper into the culture behind our customer base – their expectations on the future of food, sustainability, social impact and relationship with brands. This work has been instrumental in creating a strategic and customer-obsessed framework for decision making at Sweetgreen.
Meenakshi Nagarajan, VP, Head of Marketing, Sweetgreen As CMO, I have sought Global Mosaic's partnership at three different companies, for their keen insight into evolving culture and ability to identify the insights that unleash growth. Most recently, for UNTUCKit, they illuminated evolving work culture and how the modern man was feeling about the rapid rise of casual dressing. They helped us hone our positioning, product and messaging to make the brand more relevant and inclusive.
Jennifer Olson, CMO, UntuckIt Global Mosaic is the partner to choose if you want new ideas & to be pushed by experts who have a POV backed by a track record of winning projects. They are experts with a clear & organized process, incredible work ethic & who adjusted their ways of doing things to suit our company culture & norms. AnneMarie & her team bring incredible energy, creativity & FUN to the process of gaining & applying insights on many levels. Don't hesitate!
Nathalie Lieber, Global Client Executive, LinkedIn I have had the pleasure of partnering with AnneMarie and Chris across multiple organizations and industries. They bring great perspective and help us truly understand culture and our consumers. They have really helped our brands to deeply understand the nuanced differences between generations, segments, their lives, values and category desires. Their work has been critically important in launching multiple new products and brand positionings.
Allen Whitehouse, Sr. Director, Consumer & Market Insights, GE Over the past 9 years, Global Mosaic has partnered with us to re-invent our brand and in an ongoing capacity to create meaningful innovation and initiatives that continue to build this narrative.
Russell Weiner, CEO, Domino's Pizza Global Mosaic came highly recommended for their expertise on culture, evolving gender and strategy creds.  They aligned our team around a powerful target mindset that leverages how modern women are redefining beauty, style and prioritizing self-expression over convention. The process of doing the work was interactive and fun (though we could have been entirely hands off if we so chose). Their outputs continue to fuel our disruption of the category and have been operationalized throughout our mix.
Sonali Lamba, Co-Founder, Brideside