THE CHALLENGE IS
Culture is Always Evolving
We're experts on the cultural movements, insights and tensions that are constantly shaping us as humans and cohorts.
GEN Z
Born after 1997, Generation Z is larger, more diverse and vocal than their predecessors, the Millennials. While young, the world is already seeing their oversized impact (e.g.: Greta Thunberg). We're so passionate about Gen Z that we founded ZSpeak, a sub-brand pioneering research, thought-leadership & storytelling focused on this generation.
Millennials
For more than a decade, we've been studying how this cohort eats, drinks, sleeps, grooms, dresses, works, creates "home", approaches health & wellness, and prioritizes time/money. Importantly, we understand how Millennial values evolve as they move through important lifestyle transitions from early adulthood through coupledom and parenting.
Aging Re-Defined
The Boomer generation, combined with advances in healthcare, are redefining what aging looks like. We've delved into the future Boomers want, working with healthcare companies on emerging approaches to health & wellness, beauty companies redefining mature beauty and the world's largest in-home care provider on the future of senior care.
Adulting
Less career and economic stability is resulting in changing definitions of what "adulthood" looks like. The path is far less linear, with different priorities, less ownership (from homes to cars) and recalibrated future aspirations. We've studied how home and possessions are redefined, how living, cooking and entertaining are evolving and how skill & time deficits are driving a growing outsourcing and share economy.
Future of Work
"Work" is being dramatically reinvented by Coronavirus measures, the meteoric growth of the "gig" economy, increased merging of work/life and tech. We're studying these changes with Millennials/Gen Zs, co-working spaces, the largest online professional networking company and design/apparel companies who are imagining what's next.
Women Now
Issues of gender equality, sexism and harassment continue, while women work to boldly elevate their role in the world. We're studying expanding definitions of "feminism", and women's evolving attitudes around work, parenting, role at home and the re-definition of beauty. We've even worked with a presidential candidate to illuminate women's priorities.
Man Evolved
Cultural forces are impacting definitions of "masculinity" and how men show up at work and at home. We've talked to men about life priorities, career trajectories, evolving work culture, changing family dynamics, what being a dad looks like in 2020, upping the game in male grooming, what they eat/drink and new health & wellness products/approaches.
Future of Food
How, what & where we eat is being remade. Advances in consumer knowledge and food science are fueling innovation that brings healthier options to busier lifestyles. We've worked with consumers and innovation teams (from Big Food to start-ups) to understand the next gen of food, exploring emerging nutrient-rich ingredients, cleaner labels, plant-based products, food as medicine, bio-hacking and the growing importance of localization, sourcing & sustainability.
Wellness Nation
Wellness has gone mainstream, with a growing swath of the U.S. population viewing health more holistically and investing at an unprecedented level in their body, mind & spirit. We're experts on how people move along the wellness trajectory and our work has driven innovation for companies addressing longevity, mental health, the microbiome, natural energy/performance, new supplementation, sleep, stress & even wellness tourism.
All Things Natural
Increasing concern for the health of our bodies, homes and planet continues to propel demand for everything natural (or at least "more" natural). We've studied evolving priorities & requirements in natural products across categories, the balance with efficacy, value and end-to-end transparency. We've proudly helped our clients successfully launch/relaunch natural products in beauty/skincare, food/beverage, healthcare, household (e.g.: cleaning products, pest control), personal care and pet care.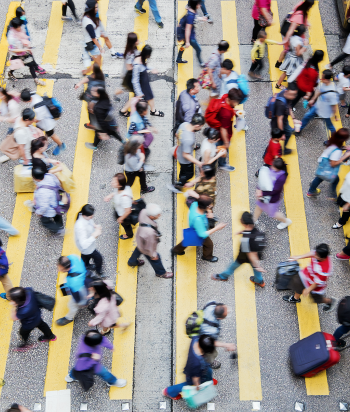 IMMERSE
IN CULTURE
Lead pioneering research, social listening & ongoing proprietary studies.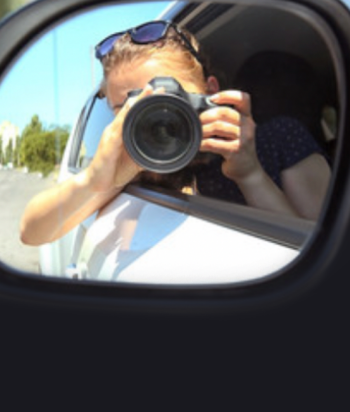 TELL
STORIES
Bring cultural thought-leadership to life via speaking, blogs/publications & customized client projects.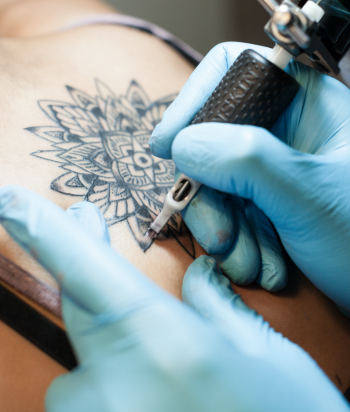 BUILD
COMPANIES / BRANDS
Partner 1-on-1 with entities to create culturally-resonant models, innovation, positioning & communications.
WHO WE WORK WITH
We've worked with big & small companies, non-profits, cultural/educational institutions, foreign countries & even a U.S. presidential candidate.
We partnered with Global Mosaic to build a foundational understanding of our customers' (largely Millennial) mindset. They helped us probe deeper into the culture behind our customer base – their expectations on the future of food, sustainability, social impact and relationship with brands. This work has been instrumental in creating a strategic and customer-obsessed framework for decision making at Sweetgreen.
Meenakshi Nagarajan, VP, Head of Marketing, Sweetgreen